Negligent Security Legal Services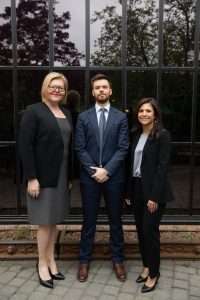 When property owners fail to take adequate security measures, leaving visitors and residents exposed to potential harm, it's more than just an oversight – it can be a legal matter. Known as negligent security, these lapses can lead to severe injuries, trauma, or even death. Victims deserve compensation, and property owners should be held accountable. 
Expertise by Samantha J. Funt
Samantha J. Funt, a distinguished partner and the leader of negligent security practice at Mitchell Shapiro Greenamyre & Funt LLP, utilizes her extensive expertise in criminal law to champion the rights of victims in Georgia. By leveraging this unique intersection of criminal and civil law, she fervently advocates for crime victims, ensuring they receive both the voice and the compensation they rightfully deserve.
What Constitutes Negligent Security?
Negligent security can encompass a range of scenarios, including:
Inadequate lighting in parking lots or walkways.
Lack of security personnel in areas known for high crime.
Broken or non-functioning security cameras.
Inadequate or broken locks on doors and windows.
Failure to warn of known dangers or recent criminal activity in the area.
Call to ask any Question:
Connect with Samantha J. Funt
Expertise in Negligent Security
Celebrating Our Achievements: A Testament to Excellence and Success