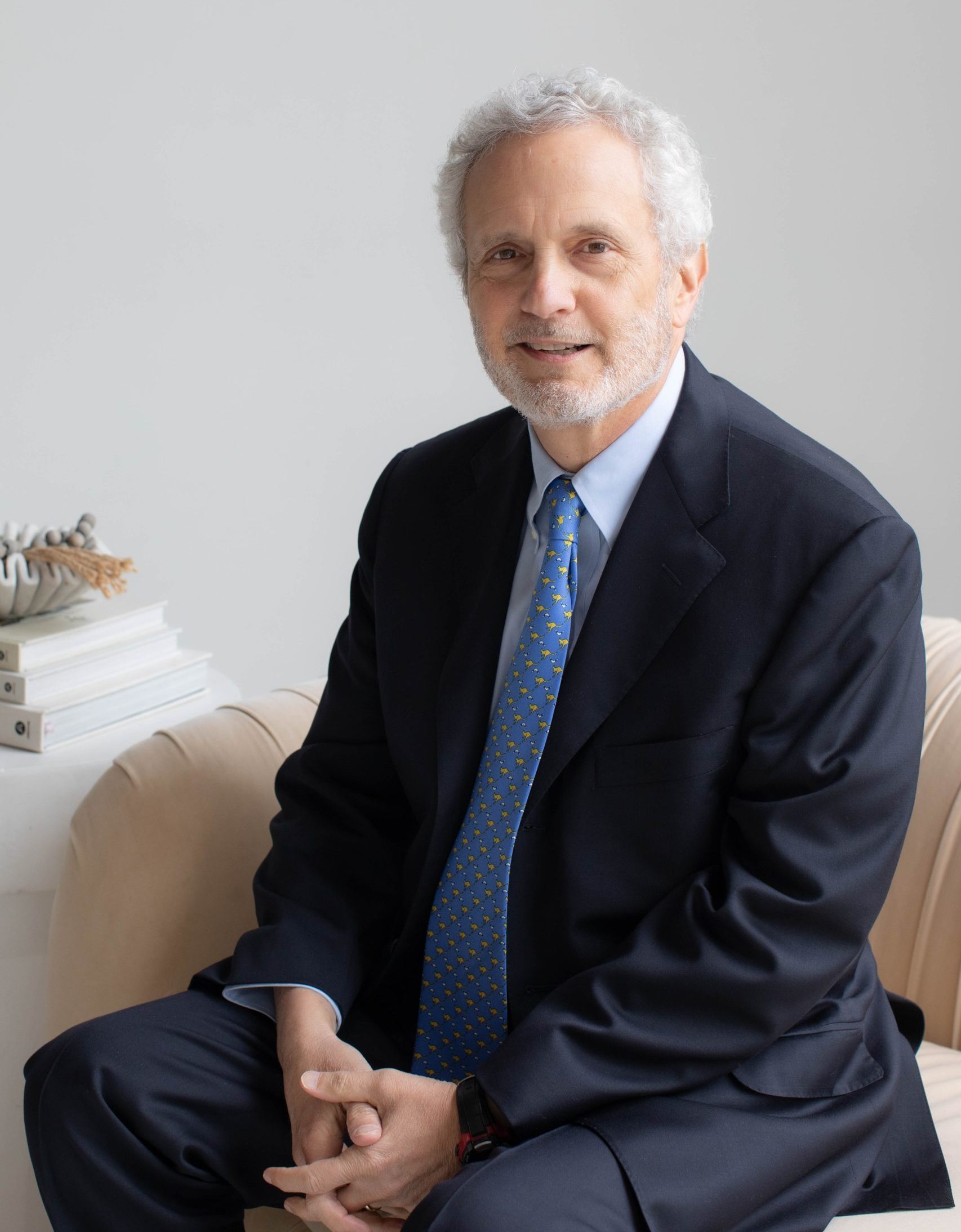 Stanford Law School, Stanford, California
J.D. – 1981
University of Virginia, Charlottesville, Virginia
B.A. With Highest Distinction – 1978
Honors: Phi Beta Kappa
Major: American Government
Phi Beta Kappa
Phi Epsilon Pi
It is 'Products Liability', Right?, 38 For the Defense 10, October, 1996
Responding to an Appeal and Voluntary Dismissal (Co-author), Lawyers Cooperative Federal Practice Guide, Federal Appellate Procedure, Eleventh Circuit, Volume 1, June, 1996
A Practical Guide To Ergonomics (Co-author), Federal Publications, Inc., October, 1993
Products Liability: Think and Act Defensively, Homecare, October, 1991
Products Liability: The Best Offense Is a Good Defense, Homecare, September, 1991
Using Government Investigative Reports in Product Liability Litigation, 18 Product Safety & Liability Reporter 48, November 30, 1990
Powell, Goldstein, Frazer & Murphy, Associate/Partner, 1982 to 1997
Hon. Newell Edenfield, United States District Court for the Northern District of Georgia, Law Clerk, 1981
Hon. Orinda Evans, United States District Court for the Northern District of Georgia, Law Clerk, 1981 to 1982
Georgia Trend Magazine's Legal Elite, 2003, 2014, 2022
Named a Top Attorney in Georgia, Atlanta Magazine
Named an Attorney to Watch by Atlanta Attorney At Law Magazine
Voted a "Georgia Super Lawyer" in personal injury litigation by the readers of Atlanta Magazine, 2003-2024
Named a Top Rated Lawyer in Personal Injury Law in the September 2013 issue of The American Lawyer & Corporate Counsel magazine
Named a Top Rated Lawyer in personal injury by Georgia's Legal Leaders
Abe Schwartz Young Leadership Award, Atlanta Jewish Federation
Leadership Atlanta Class of 1995-96
Named to Top 100 Trial Lawyers by The National Trial Lawyers 2011
Superb AVVO Rating
AV rating Martindale Hubbell
Named One of Ten Outstanding Young Atlantans, 1987
Named a Top Attorney in Georgia, Atlanta Magazine
Named an Attorney to Watch by Atlanta Attorney At Law Magazine
Voted a "Georgia Super Lawyer" in personal injury litigation by the readers of Atlanta Magazine, 2003-2024
Named a Top Rated Lawyer in Personal Injury Law in the September 2013 issue of The American Lawyer & Corporate Counsel magazine
Named a Top Rated Lawyer in personal injury by Georgia's Legal Leaders
Abe Schwartz Young Leadership Award, Atlanta Jewish Federation
Leadership Atlanta Class of 1995-96
Named to Top 100 Trial Lawyers by The National Trial Lawyers 2011
Superb AVVO Rating
AV rating Martindale Hubbell
Named One of Ten Outstanding Young Atlantans, 1987
Atlanta Volunteer Lawyer's Foundation, 1982 – Present, Board Member 2013 – 2016
Anti-Defamation League Southeastern Region, 1986 – 1997, Board of Directors
Board of Directors, Our House, Inc., Children's Day Shelter, 1994 to 1996
American Jewish Committee Southeastern Region, 1996 – 2000, Board of Directors
Cool Girls, Inc., 1999 – 2001, Board of Directors
The Paideia School, 1999 – 2005, Board of Directors
Member, Trial Lawyers Care, organization to provide free legal assistance to families of victims of 9/11 terrorist attacks, 2001 to 2003
Volunteer, One Child, One Lawyer program, 2006 to 2010
Atlanta Legal Aid Society Advisory Board, 2018 to 2019
Georgia Innocence Project Board of Directors, 2019 to 2023
Richard C. Mitchell is a partner with Mitchell Shapiro Greenamyre & Funt LLP. He concentrates on personal injury matters, including medical malpractice, trucking and auto wrecks, and aviation crashes. In December of 2003, 2014 and 2022, he was voted by his peers in Georgia Trend magazine as one of Georgia's "Legal Elite" in the personal injury area. From 2003-2023 the readers of Atlanta Magazine voted him a "Georgia Super Lawyer" in personal injury litigation. He is regarded as one of the most experienced personal injury and medical malpractice lawyers in the Atlanta, Georgia area and has received the highest possible professional rating, Martindale-Hubble's AV Preeminent rating, consecutively for 20 years.
Richard C. Mitchell was an associate and partner with the major law firm Powell, Goldstein, Frazer & Murphy for over 14 years before leaving to start his own firm in 1997. During that time, he successfully represented numerous manufacturers and insurers in product liability cases, including manufacturers of automobiles, aircraft and aircraft components, forklifts, woodworking machinery, chemicals, conveyor belts, and electric limit switches. He left the large firm in order to concentrate on representing injured individuals. Mr. Mitchell's years of experience defending clients in personal injury cases and working with insurance companies have given him a unique insight into the civil litigation process and an ability to work with defendants to obtain favorable results for his clients. He is a successful veteran of more than 200 trials, arbitrations and mediations; he therefore has the experience and skills to achieve his clients' goals before a judge and jury in the event a settlement cannot be reached. As one of the finest personal injury lawyers in Atlanta, Georgia, Richard C. Mitchell has been a frequent speaker at seminars and the author of chapters in several treatises and legal articles.
Richard is also currently serving as an adjunct professor at Georgia State University School of Law.
Connect with Richard C. Mitchell
We're Here to Help You