 A REPUTATION FOR EXCELLENCE
A HISTORY OF
|
Atlanta, Georgia's Attorneys for Accident, Injury, Commercial Litigation, and Civil Rights
Big-Firm Quality,
Small-Firm Feel
Mitchell Shapiro Greenamyre & Funt LLP is a Georgia-based law firm specializing in personal injury, auto/trucking practice, and commercial litigation. Richard C. Mitchell, Kenneth A. Shapiro, Zack W. Greenamyre, Samantha J. Funt, and Maggy E. Randels, all seasoned attorneys formerly with prominent Atlanta law firms, lead our team. Our mission is to assist individuals and small businesses with top-tier legal services and personalized attention. With a commitment to providing straightforward advice and cost-effective representation, we honestly assess our clients' options and chances of success.
Leveraging over 65 years of combined legal experience, our lawyers ensure that clients have the assurance of skilled legal guidance throughout their case.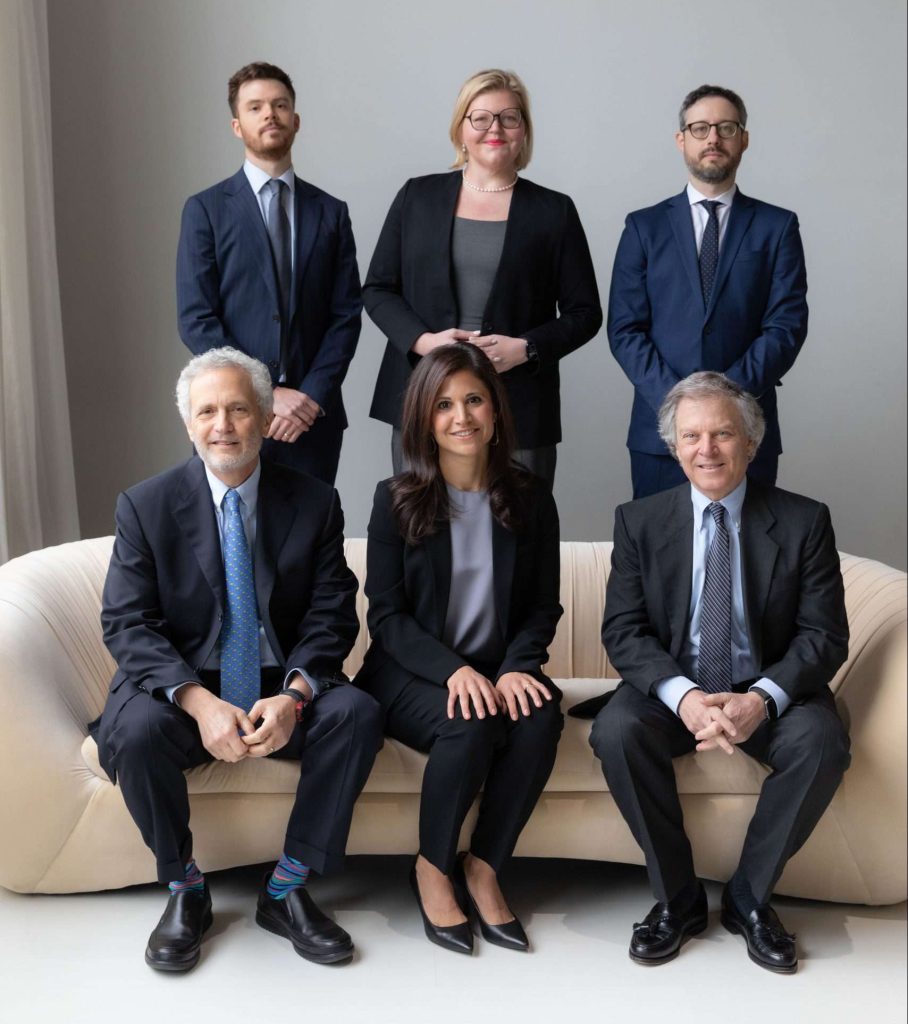 Experience Our Wide Range of Legal Expertise for Outstanding Service
If you or a loved one has suffered due to others' negligence, Zack Greenamyre, Samantha J. Funt, and Maggy E. Randels can help. They head our personal injury division and have long provided outstanding legal assistance to victims.
Leveraging their extensive expertise, our firm has gained a prestigious reputation across Georgia in areas like medical malpractice, truck accidents, and wrongful death. They have successfully handled a plethora of cases, ensuring our clients obtain the compensation they deserve.
With their commitment and dedication, Zack, Samantha, and Maggy ensure each case receives the thorough attention and aggressive representation needed to secure optimal results.
Premier Personal Injury Law Firm in Atlanta

Attorneys with Over 65 Years of Combined Experience

Dedicated Client Advocacy and Personalized Representation
Seeking legal guidance after a car or truck accident? Turn to Mitchell Shapiro Greenamyre & Funt LLP. Insurance coverage may not always cover the expenses arising from these incidents, leaving individuals dealing with medical bills, repair costs, lost wages, and financial strain. Our experienced and professional team is here to help you navigate these complexities and protect your rights.
Legal Consultation and Case Evaluation

Negotiation with Insurance Companies

Litigation and Court Representation
The consequences of medical malpractice can be overwhelming for victims, but you don't have to take your next steps alone. Mitchell Shapiro Greenamyre & Funt LLP will fervently fight for your rights and for just compensation. From case evaluation to negotiation and court representation, our dedicated team will fully support you until you receive the compensation you deserve, and the peace of mind to move forward.
Legal Consultation and Case Evaluation

Negotiation with Insurance Companies

Litigation and Court Representation
Ken Shapiro spearheads our commercial litigation division with his profound expertise in business litigation and affairs. With his guidance, our firm has become a recognized resource for issues involving commercial disputes, creditors' rights, creditor bankruptcy and many other types of commercial matters. Our reputation is solidified by the consistent referrals we receive from fellow legal professionals. This is not just a testament to our litigation skills and legal knowledge; it serves as the highest compliment available in our profession.
Legal Consultation and Case Evaluation

Negotiation and Alternative Dispute Resolution

Litigation and Court Representation
At Mitchell Shapiro Greenamyre & Funt LLP, we are dedicated to protecting and upholding your civil rights. Our team of seasoned attorneys brings a wealth of experience to the table, ensuring that your pursuit of justice, equality, and rightful treatment is met with the utmost dedication and skill. In the face of challenges such as constitutional violations, efforts to silence free speech, government abuse of authority, or unnecessary law enforcement violence, our unwavering advocacy is your steadfast shield.
Civil Rights Advocacy

Unparalleled Expertise in Civil Rights

Client-Centered Advocacy and Tailored Representation
Legal Guidance at No Cost: Your Questions, Our Answers
Embarking on a legal journey can be overwhelming, but it doesn't have to be. We're here to provide clarity, assurance, and understanding every step of the way. Our free consultation offers you the chance to get the answers you need without any obligation. Let's start a conversation about your concerns, your rights, and the path forward. Your peace of mind begins here.
Leveraging over 75 years of combined legal experience, our lawyers ensure that clients have the assurance of skilled legal guidance throughout their case.
Meet Our Team of Expert Professionals
Customer Testimonials for Our Exceptional Services

Samantha Funt - professional and talented. My wife and I had to retain the services of Mitchell and Shapiro. From the beginning the team did exactly what we needed, handle my claim as quickly and professionally as possible. My wife and I had never been in this situation so the waters were unchartered for us. The firm placed Samantha Funt with us and she kept us informed the whole way through. Her professionalism and talent was so far above any of the other attorneys we had met with during our mediations. She is a true master at her craft from our interactions. I would like to thank the entire team for the effort. Special shout out to Samantha Funt for leading the case to a reasonable close.
Matthew D. Luellen
client

Zack Greenamyre handled my Civil Rights case and exceeded any expectation that I had. I put my trust in him and he delivered. Obviously I can't discuss the details, but when I needed help to pursue justice for myself and my Daughter, he asked me what I wanted in terms of the outcome, and I told him that I wanted Justice and accountability. Zack made that happen! I am eternally grateful for his help in reaching a resolution that restored me to whole. Anyone looking for an attorney that is dedicated and committed to the pursuit of Justice, need look no further than Mitchell & Shapiro. They will go above and beyond to deliver results that others only talk about.
Sean Springer
client

Zach, thank you so much for your help with locating Mr. Boenig! We truly appreciate you & all the charges were dropped (duiX3, battery of LEO, failure to maintain lane).
Mickie Loney
client

Excellent work with wins over qualified immunity and Georgia anti-SLAPP. Zack's writing makes even good defense lawyers seem like a High School mock trial team. Sam Funt cannot be intimidated. I support them in their every endeavor and wish them great success.
Neroc
client

A Phenomenal, Quick-Witted Attorney!!! If there's any question of whether I would choose to go with Richard Mitchell to represent my case again, my answer would be 'absolutely!' His legal expertise and quick wits keeps him ahead of the competition and proves that he is an attorney that you want to have on your side.
Jay
client

I hired Richard to help me with my medical malpractice case. It was a clear cut case, and other attorneys had already told me I would get an award, but I was most comfortable with Richard and hired him. It was a smart move. Richard gave me an estimate of what I could recover, and he was right on target. He was knowledgeable, and most important experienced in my area of malpractice. I would highly recommend Richard.
Jessica
Client

Richard Mitchell is an amazing attorney. He is currently representing my family in a lawsuit against a reckless driver who slammed into an automobile in which my mother was a passenger, thereby breaking my mom's neck and causing her subsequent death. I can't say enough about how responsive, honest and smart he is. I have also referred him to several other people who have asked me for references for a plaintiff's attorney in personal injury cases. In fact, there is no one else I would recommend except for Richard.
Ellie
client

My experience with Mitchell Shapiro Greenamyre & Funt LLP was positive from the first moment I consulted with Richard. He was attentive, thorough, and helpful throughout a very difficult time. Richard's Paralegal was with me every step of the way with insight and compassion, always responding quickly and effectively with any questions or issues as they arose. Richard and his staff provided a very professional and comfortable atmosphere and went above and beyond my expectations. I highly recommend Richard Mitchell and his staff in every way.
Elena
Client
Discover More Insights from Our Recent Legal News
Celebrating Our Achievements: A Testament to Excellence and Success